Carving design aluminum cladding -- makes the building more fantastic
07-11-2020
The reconstruction design of Notre Dame de Paris tells us that the meaning of architecture has long gone
beyond its practical function. Architecture has become a kind of artistic expression. On the basis of meeting
the needs of practicality, architecture should be more pleasing to the eyes.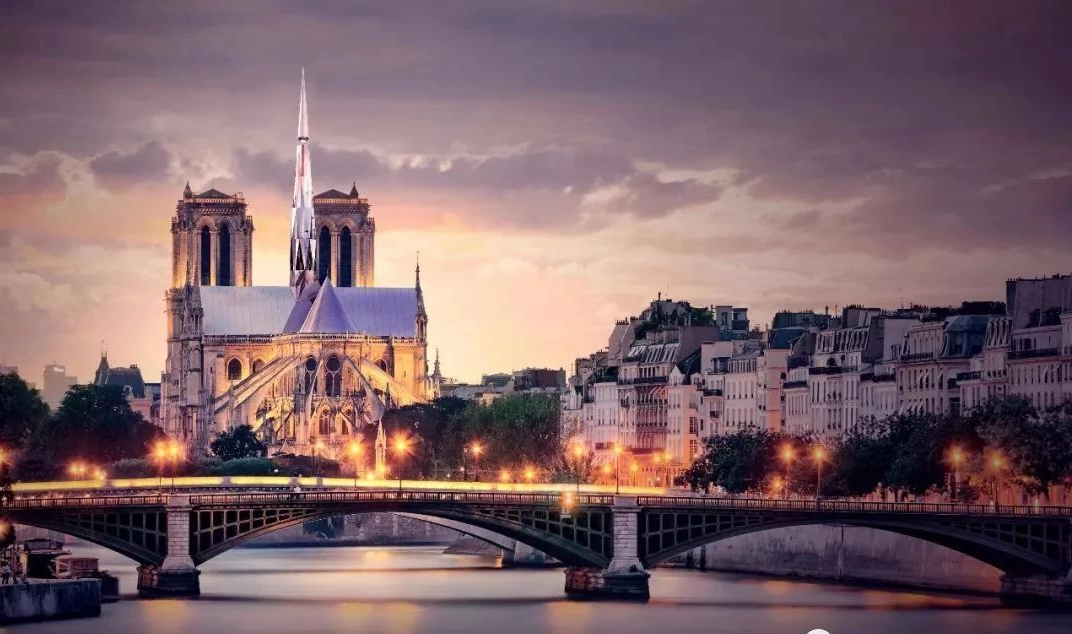 And Carving design aluminum cladding
Make the best of Architecture
Become a fashion of Art
What is Carving design aluminum cladding??
Carving design aluminum cladding refers to drawing lessons from the ancient exquisite carving art, using
modern technology, through the computer numerical control machine tool to carve a variety of patterns
on the aluminum panel.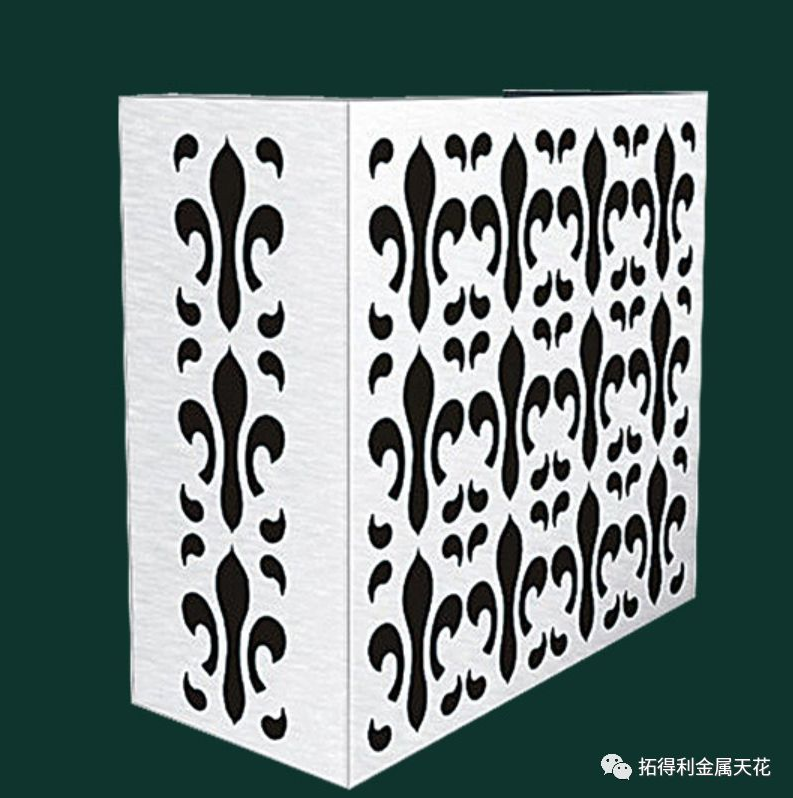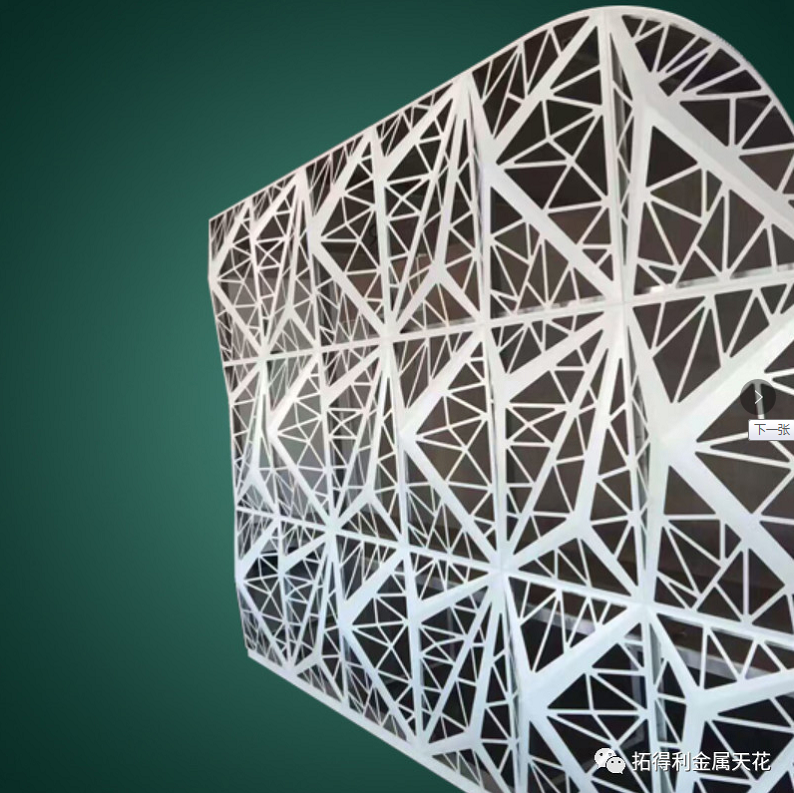 More and more buildings use Carving design aluminum cladding, which will make the building have the
beauty of art. At the same time, due to the unique characteristics of aluminum panel, it can be combined
with different external environment for special-shaped treatment, which is very suitable for the decoration
of modern hotels and shopping malls.
Advantages of Carving design aluminum cladding
Carving design aluminum cladding is one of the most difficult in the production process of aluminum plate.
The carving is unique, and the process requires exquisite and exquisite. The product can be broken through
the design of different patterns, which can only be used as a simple pattern. It is a kind of high-grade building
decoration material.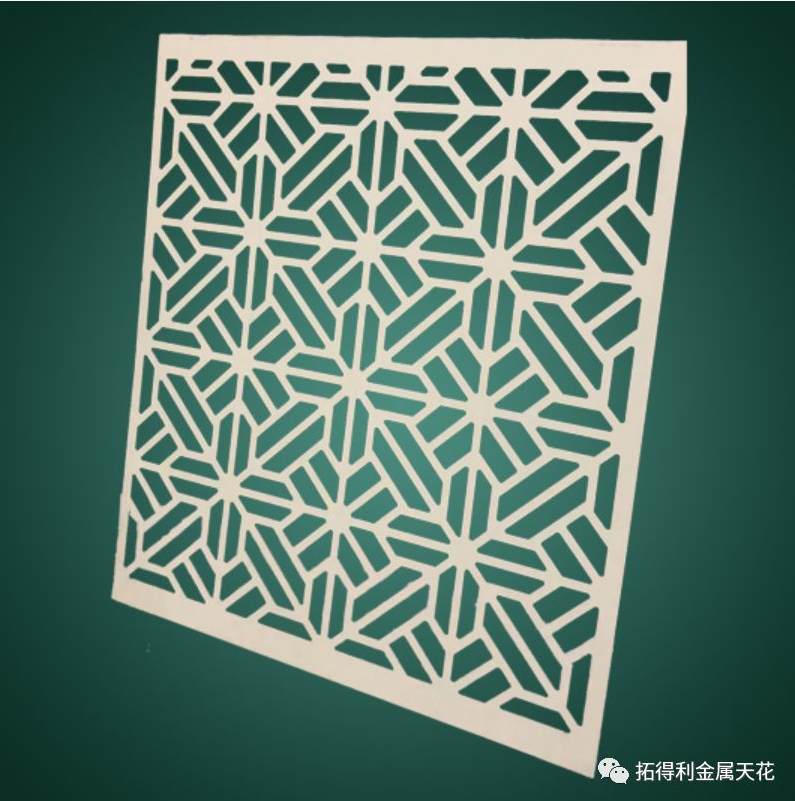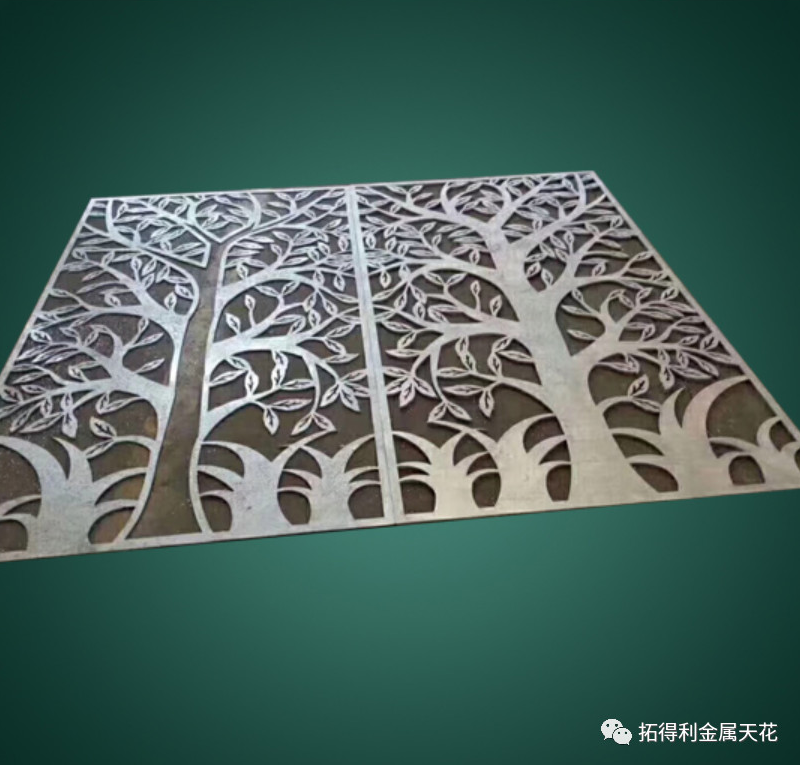 Through the change and collocation of various patterns on the board surface, the simple aluminum plate
surface can produce sensory visual movement, which is suitable for different environments and buildings,
and fully meets the designer's unrestrained, bold and endless design thinking.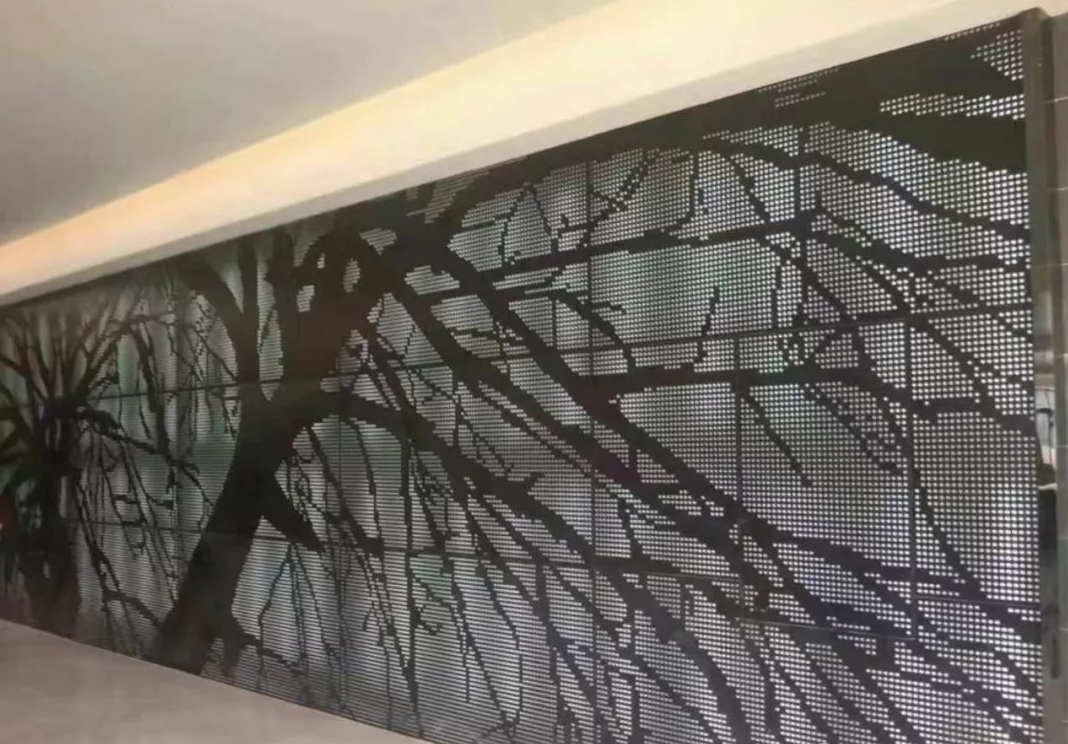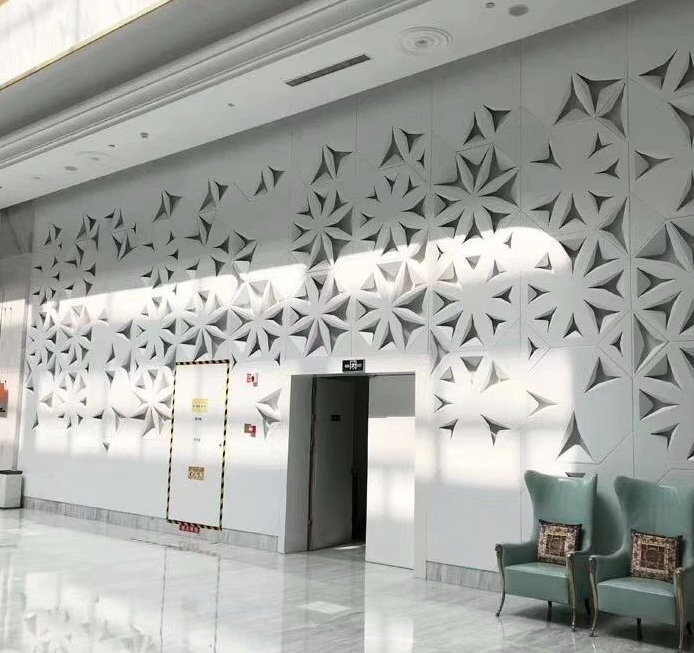 As a kind of carving art, carved hollow aluminum veneer is skillfully applied to modern architectural
decoration, which brings us fashionable, aesthetic and unique artistic decoration to our life
Production technology of Carving design aluminum cladding
There are many specifications for Carving design aluminum cladding. The engraving knife of conventional
metal engraving machine is smaller than 8mm, so the pattern gap is small and generally not less than 10mm
when designing patterns. For the engraving board with clearance less than 8mm or with extremely high carving
requirements, laser engraving is required.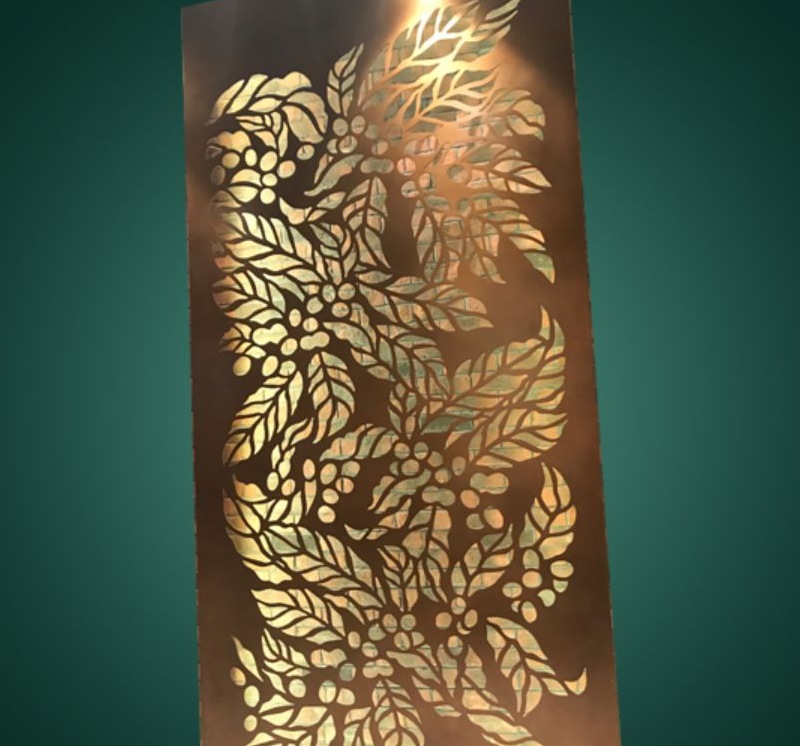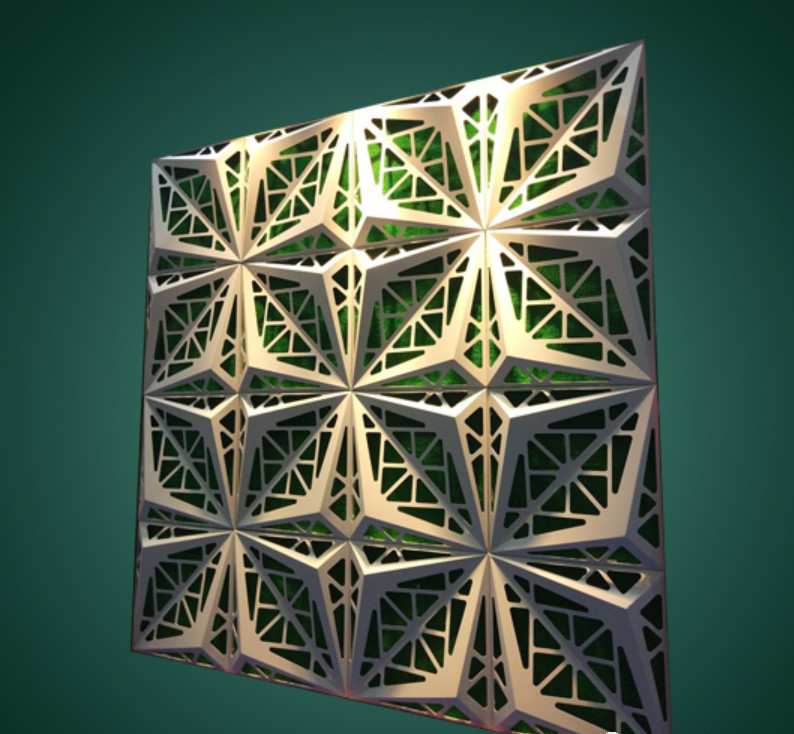 After carving the aluminum panel, different shapes and surface treatments can be made according to
customer requirements, such as column arc-shaped hollow plate, wavy ceiling modeling hollow aluminum
ceiling, bending at any angle, etc.; the surface treatment includes indoor powder spraying, polyester baking,
wood grain transfer, brushing and sanding, enamel treatment, outdoor fluorocarbon spraying, etc.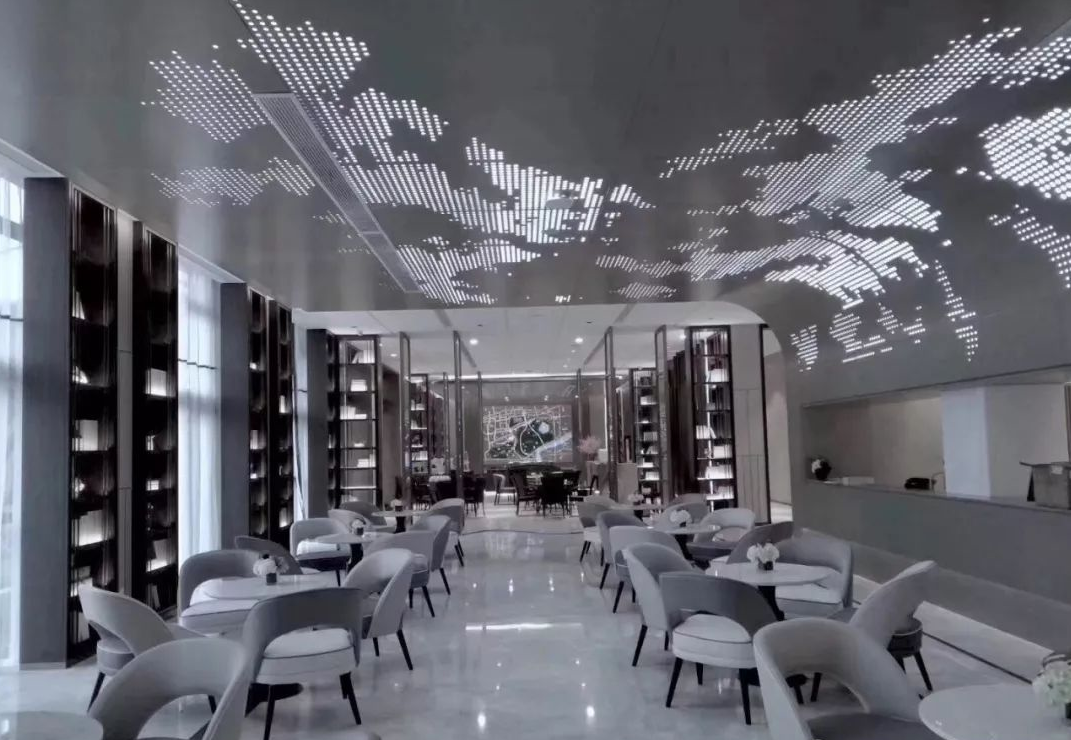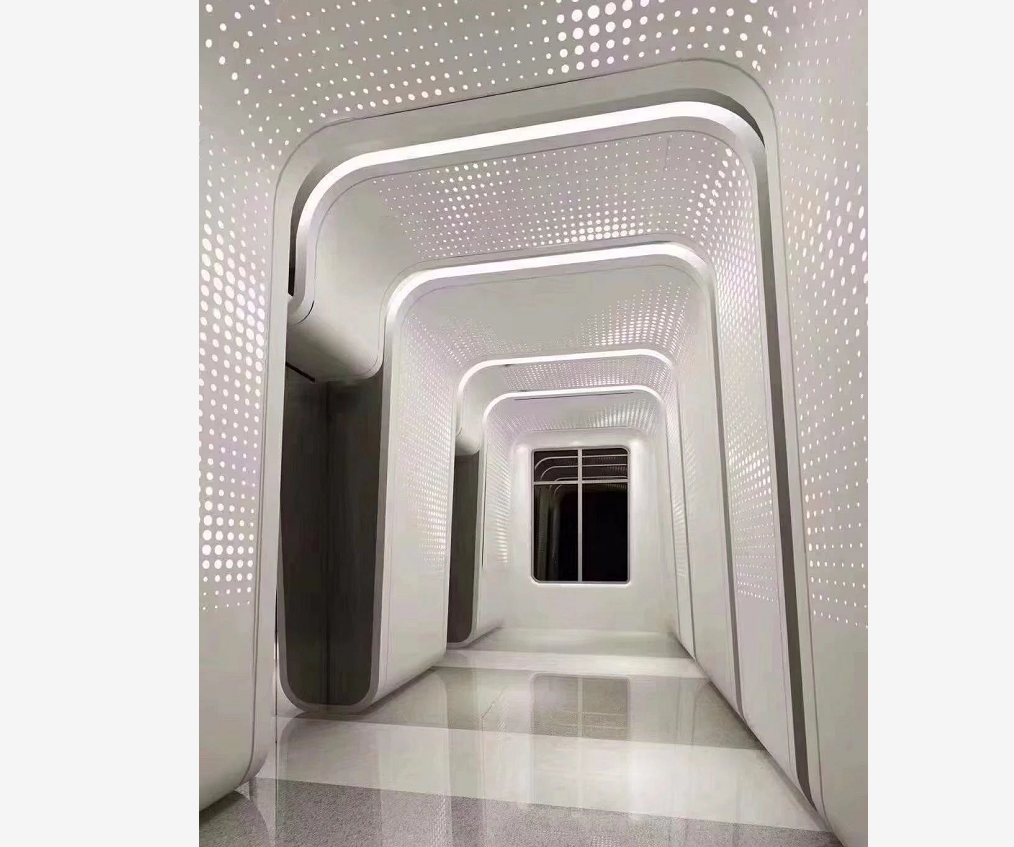 Application of Carving design aluminum cladding
Carved hollow aluminum veneer is a new type of curtain wall decoration material, which has a wide range of
uses. It can be used in curtain walls, door heads, columns, billboards, partitions, screens and other places.
The patterns can be customized to meet various decoration requirements.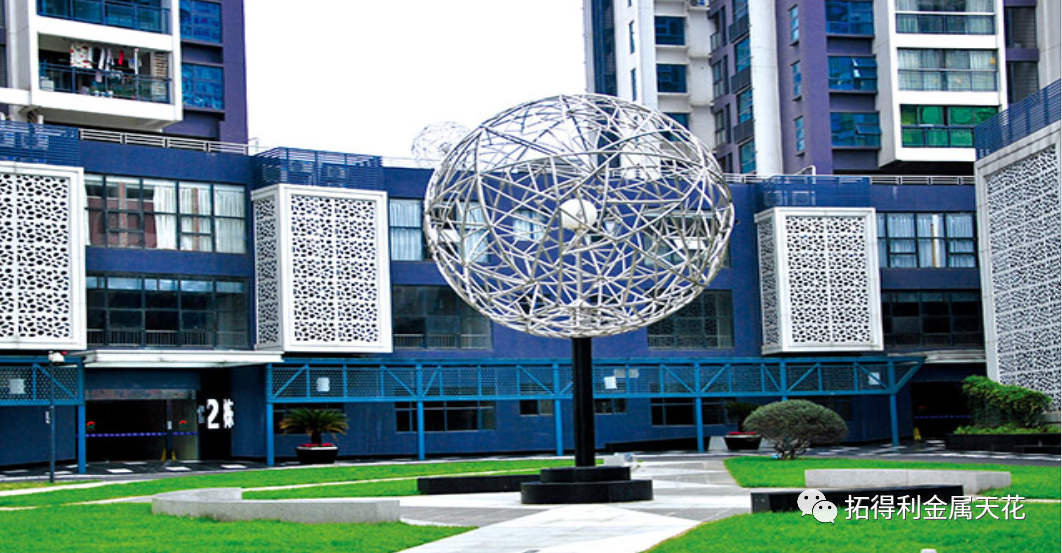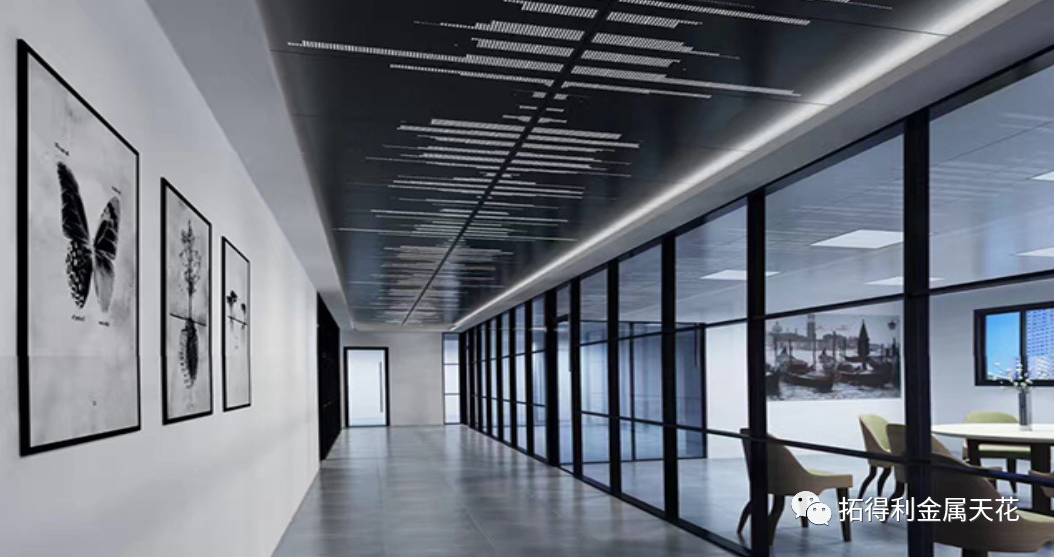 Tuodeli company is a large-scale enterprise specializing in the production and sales of indoor and outdoor
metal aluminum ceiling, metal single-layer aluminum curtain wall panel, special-shaped ceiling, light steel
keel, aluminum embossed plate, aluminum honeycomb board, carving board, wood grain series ceiling,
integrated ceiling decoration engineering supporting materials. The company was founded in 1992,
after years of business development, has developed into a well-known metal aluminum material enterprises,
welcome to visit the factory!